Continuing To Serve Customers
As a global operation with employees located in countries around the world, COVID-19 has had a tremendous impact on nearly every aspect of our daily lives, both personally and professionally. We know the same can be said for our customers around the world who continue to work where possible to provide the needed resources to ensure manufacturing, construction and agricultural activities can continue supporting the public.
Throughout all of these changes, our dedication to the health, safety and well-being of our employees, dealers, customers and the communities they are part of remains unchanged.
In North America, McLanahan Corporation has been deemed an essential business and continues operations with extensive safety measures in place as dictated by the Centers for Disease Control and Prevention (CDC) and local governments. Our global locations differ based on their local governments, but our employees who are unable to work from an office continue to serve our customers by working remotely.
For our official letter from President and CEO Sean McLanahan to our North American customers, click here. To learn what our Mineral Systems group is doing in Australia, visit their site.
Frequently Asked Questions
Yes. Our field service teams in the United States are still available to travel domestically, and we have field service teams available in multiple states in Australia. Outside of that, we are working on a case-by-case basis, doing what we can to support customers while still keeping our employees safe.
Due to trying to keep our teams as safe as possible, please be forewarned that our scheduling can be limited. We will evaluate each field service request individually and do our best to stand by our commitment to service and support our customers as best as possible, while maintaining the safety of our employees. We will endeavor to continue to provide normal service during this period of uncertainty; however, should the situation change, we will be in contact with dealers and customers to make alternative arrangements.
At this point in time, our parts department is operating as usual. We have a normal stock of parts, as do many of our dealers.
Our preference is that we arrange shipment to avoid contact, as we have limited non-essential visitors from our facility. However, if a customer or dealer feels it is absolutely necessary to pick up the parts at our facility, they will need to make arrangements with our team and follow all health and safety protocols once they reach our facilities.
Our customer service teams are operating as usual. Team members who continue to work in the office have been set up to practice healthy social distancing.
You can reach them via any of our corporate office numbers, as well as via email at parts@mclanahan.com. All after-hours numbers are still accessible.
At this point, we have had limited supply chain interruptions due to COVID-19. Our purchasing and sourcing teams have worked to identify additional suppliers that can provide materials in the event that a primary supplier cannot, allowing McLanahan to continue meeting deliveries.
On a global level, if we have had any disruptions, our teams have reached out to those customers to ensure open communications and work together toward a resolution.
Our On-Going Goals During COVID-19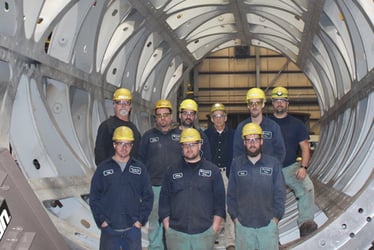 Protecting Our Employees
McLanahan Corporation is following all guidelines set forth in our respective countries and states. Employees who can are working from home, while those who still report to our facilities are following extra safety and cleaning protocols.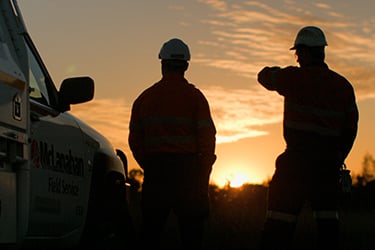 Committed To Service
We are still working to provide field service support as best we can, and have team members available to come to site when both the customer and our company agree there is not a significant health risk to any employees.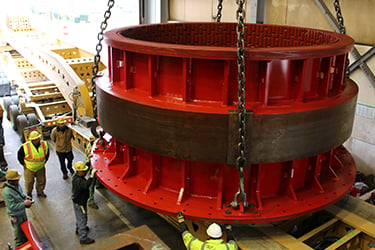 Maintaining Deliveries
Our priority is to make sure customers have everything they need to meet demand. McLanahan's supply chain and purchasing teams have been working hard to ensure multiple sources of supply and keep open communication with customers.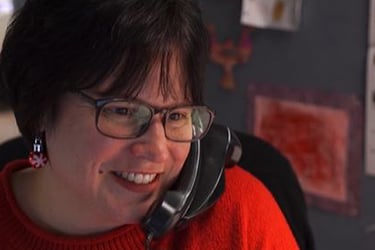 Open Communication
Keeping our customers, dealers and employees informed during an ever-changing situation is a priority. We have been providing regular updates with employee announcements, daily check-ins and town halls. Our sales teams are regularly in touch with customers and dealers.
Webinars & Educational Opportunities
Eagle Iron Works Digital Sand School
Sign up to receive on-demand access to three different classes, including courses on Fine Material Processing, Coarse Material Processing and Classifying Tanks. Then, join us LIVE on May 13 for "Operating and Troubleshooting your Wash Plant", followed by a Q&A session.